DOWNLOADABLE RESOURCE READY TO ACCESS TODAY
Empty space, drag to resize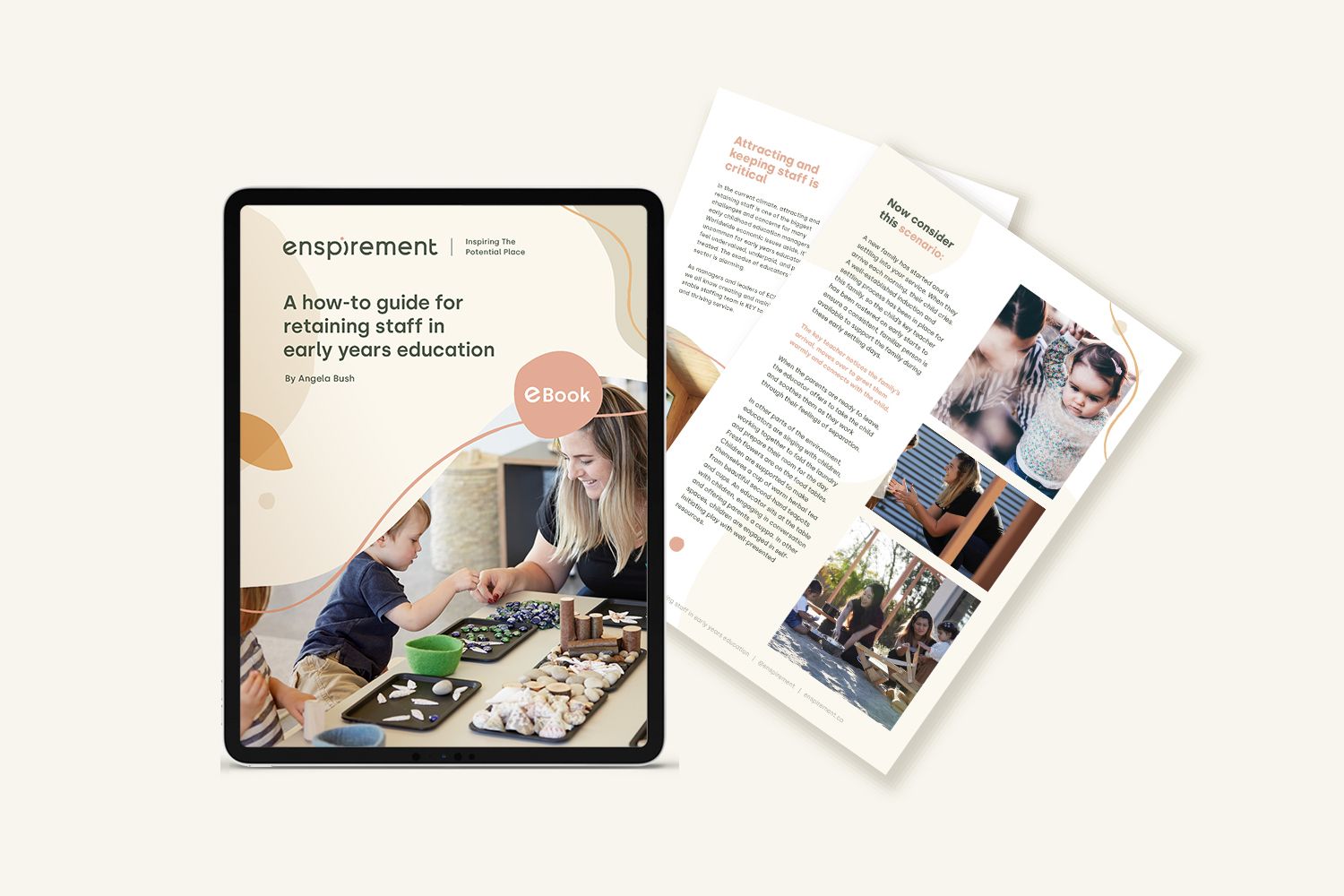 Retaining staff in early years education

A "how to" guide for Retaining staff in early years education

In the current climate, attracting and retaining staff is one of the biggest challenges and concerns for many early childhood education managers. Worldwide economic issues aside, it's not uncommon for early years educators to feel undervalued, underpaid, and poorly treated. The exodus of educators from the sector is alarming.


As managers and leaders of ECE services, we all know creating and maintaining a stable staffing team is KEY to a successful and thriving service.


But HOW can we do this?


In this eBook for ECE managers, we provide you with guidance and strategies for holding onto your staff, to help keep your ECE service thriving.
SAVE WITH MEMBER'S CLUB

Get

full access

to ALL of our Live

Webinars, On Demand Webinars,

Courses, Resources and Support

from just $29 a month when you
Angela Bush
Angela is a degree qualified and registered ECE teacher, multiple ECE centre owner, curriculum leader and business manager of ECE Learning Unlimited. With over thirty years in ECE and centre ownership, Angela has a wealth of experience and knowledge in successful ECE leadership and centre management.
Over the years Angela has also had roles as a lecturer in ECE, nanny, teacher, and mentor. Angela has a particular passion for infants and toddlers and for providing the best possible educare that we can for our youngest children. She has a bias for the RIE approach, and is on a mission to help other ECE professionals love this philosophy too.
Raewyne Bary
Raewyne Bary (EdD)
Raewyne has an ENORMOUS amount of experience and knowledge in ECE, Primary Caregiving and RIE philosophy. Not only that, but Raewyne has completed a PhD, and her research focus was on the impact of organisational culture on the ability of teachers to form attachment type relationships.
About the authors
It was through this mahi that Raewyne deepened her understanding of how rosters can and do impact on relationship development.Raewyne was also part of the team at Massey University Childcare Center who was a leader in the field at implementing primary care giving, and who has shown us all that we can in fact work without rosters in an infant toddler space, and that this is best practice for this age group.

She has also been part of a three year Center of Innovation research project which explored leadership impacts on outcomes for infants and toddlers. This was further connected to the center's community of practice philosophy where the team worked without rosters, in a primary care system.
Get access to all of our Live Webinars, On
Demand Webinars, Courses, Resources
and Support from just $29 a month!
Or book a demonstration
here
Be part of our Community
Subscribe to our mailing list for exciting
updates and alerts when new resources,
courses or webinars are added.
Never miss a live session again
Save the dates for our live webinars in your calendar.