DOWNLOADABLE RESOURCE READY TO ACCESS TODAY
Empty space, drag to resize
What are Schema?
When we observe children at play we may notice emerging patterns that they repeat over and over again. Piaget first explained this concept when he described it as a way of organising information and bringing understanding in our world. A simple way to define schema would be to say that they are the "urges" that children have to do things repetitively.

As educators, we may respond to our observations of children's urges or schemas by ensuring we are making opportunities available in the curriculum for children to repeat and explore these further.

This downloadable reading explores some of the main schema we may notice children working through.
Created by Brittany Hallett
B.ed (ECE Teaching)
FREE

SAVE WITH MEMBER'S CLUB

Get

full access

to ALL of our Live

Webinars, On Demand Webinars,

Courses, Resources, and support

from just $29 a month when you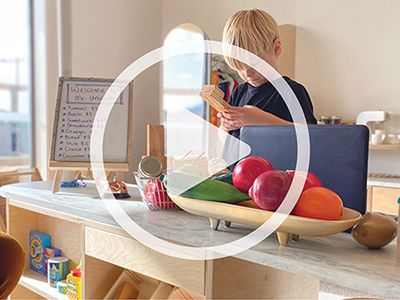 People who liked this resource also liked...
Our recorded webinar: Lenses for children's learning
Presented by Bridgit Williams

Empty space, drag to resize
Get access to all of our Live Webinars, On
Demand Webinars, Courses, Resources
and Support from just $29 a month!
Or book a demonstration here
Be part of our Community
Subscribe to our mailing list for exciting
updates and alerts when new resources,
courses or webinars are added.
Never miss a live session again
Save the dates for our live webinars in your calendar.