DOWNLOADABLE RESOURCE READY TO ACCESS TODAY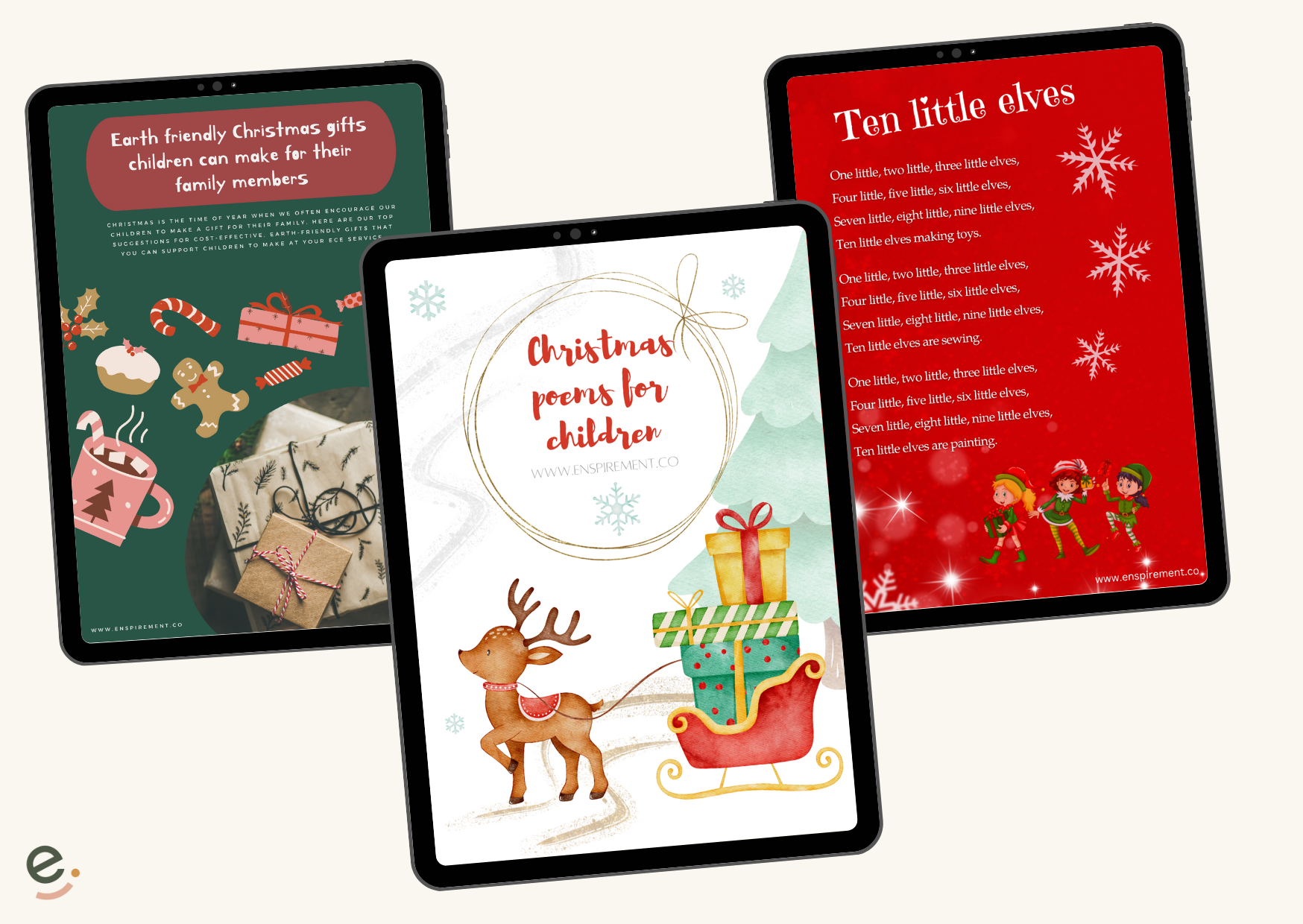 3-028 Educator Resource
ECE Christmas resources
Empty space, drag to resize
Ho Ho Ho as Christmas approaches, ECE educators are often feeling a little tired and ready for a break.
BUT
It is a magical time of year when we can engage in some enjoyable learning experiences with our children. We know how busy ECE educators are, so we have taken the load and created this collection of Christmas resources to help you have an enjoyable few weeks before you get to take that break.
Our FREE ECE Christmas collection includes printable;
Songbook for children
Poems for children
Family traditions (a parent handout)
Earth friendly Christmas gifts to make with children
Empty space, drag to resize
FREE RESOURCE

SAVE WITH MEMBERS CLUB

Get

full access

to ALL of our Live

Webinars, On Demand Webinars,

Courses, Resources and Support

from just $29 a month when you
People who liked this resource also liked...
Angela Bush
Angela is a degree qualified and registered ECE teacher, multiple ECE centre owner, curriculum leader and business manager of ECE Learning Unlimited. With over thirty years in ECE and centre ownership, Angela has a wealth of experience and knowledge in successful ECE leadership and centre management.



Get access to all of our Live Webinars, On
Demand Webinars, Courses, Resources
and Support from just $29 a month!
Or book a demonstration
here
Be part of our Community
Subscribe to our mailing list for exciting
updates and alerts when new resources,
courses or webinars are added.
Never miss a live session again
Save the dates for our live webinars in your calendar.